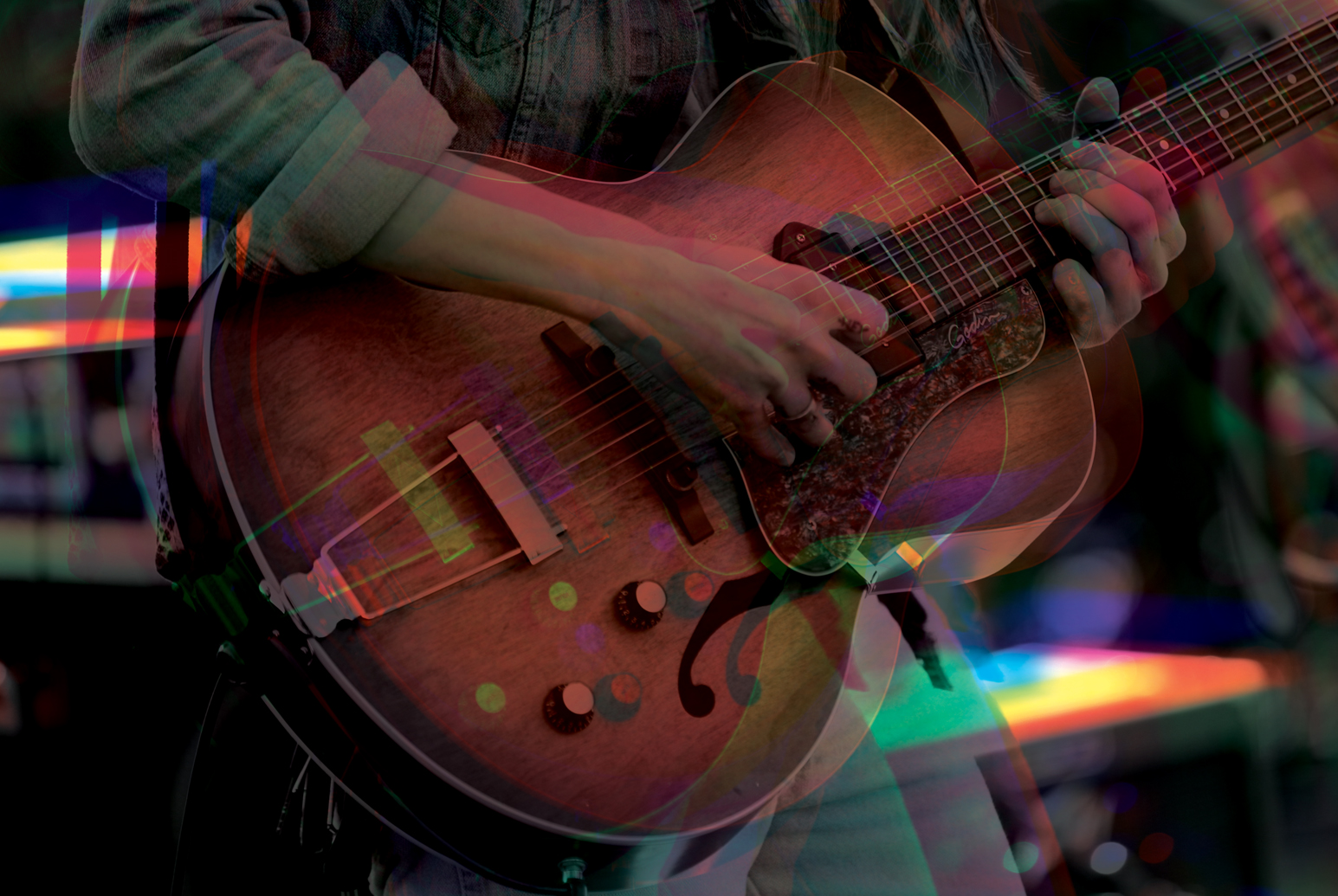 Texas Sounds & Cities Conference
April 26, 2019 | Fort Worth, TexaS
A one-day conference filled with live music, conversation and collaboration to keep our great state's music scene moving forward.
Join Visit Fort Worth and the Office of the Governor's Texas Music Office for a one-day conference about promoting music in our communities. Keep our great state's music scene growing. Whether you're in tourism or economic development, a musician, educator or music-lover, we hope to see you there!
This conference is ideal for communities interested in becoming music-friendly certified by the State of Texas and others wanting to work more closely with musicians and the local music eco-system.
Hear from industry experts from Sound Diplomacy, the Texas Music Office and many more.
Topics include:
· Music-Friendly Cities
· Venue Development
· How Cities Can Work with Musicians
· Funding & Development
· Austin: Live Music Capital of the World
· How to Build a Thriving Music City
Texas Sounds & Cities is open to the public. Space is limited so register now!
What is music friendly? On September 27, 2017 Fort Worth was designated the first music-friendly city in Texas by the Texas Music Office, Office of the Governor's "Music-Friendly Communities" certification program. The certification reflects a commitment to convene and support local music and musicians, measuring their economic impact and creating an environment for long-term support. More communities in Texas have become music-friendly and the movement is growing.
Location
1300 Gendy Street
At Fort Worth Community Art Center
Fort Worth, TX 76107
Arrival: Coffee Bar & Breakfast
Music Friendly Cities Discussion & Showcase
Hear from some of the first Texas Music Office music-friendly certified cities and learn about initiatives they've implemented to elevate their music scene.

Moderator: Brendon Anthony, Director, Texas Music Office

Panelists:
Tom Martens, Creative Director, Visit Fort Worth
Shannon Overby, Director, Conroe Convention & Visitors Bureau
Frank Jackson, Sr. VP of Sales & Marketing, Smith Music Group
Julie Glover, Economic Development Program Administrator, City of Denton
Nic Bagherpour, President, Co-founder of Denton Music and Arts Collaborative
Build a Thriving Music Scene in Your City
Ted Talk alum and U.S. lead for Sound Diplomacy, Elizabeth Cawein shares ideas to build a thriving music scene.

Speaker: Elizabeth Cawein of Sound Diplomacy
Funding & Development
Financial industry experts share tips and resources for fundraising and building support for music program development.

Moderator: Jamey Ice, Musician + Entrepreneur

Panelists:
Cindy Hames: President, Junior Achievement of Chisholm Trail
Erika Hersh: Regional Lending Manager, DFW People Fund
Jeffrey Chestnut: Jeff Chesnut, Public Finance and Economic Development Attorney, Underwood Law Firm
Austin: Live Music Capital of the World
Learn from the individuals and organizations who are at the forefront of making Austin the Live Music Capital of the World.

Moderator: Tiffany Kerr, Director of Marketing, Visit Austin

Panelists:
Erica Shamaly, Director of the Austin Music Eco Dev Office
Nick Shuley: President, Austin Music Movement
Graham Weber: Artistic Director, House of Songs Austin
Creating Opportunities for Musicians
Discussion on how to elevate local musicians while paving a path for career opportunities in your city and beyond.

Moderator:
Tony Green, Musician and Entertainment Entrepreneur

Panelists:
Kate Dussalt: Founder, HiFi House Omaha
Jamie Lou Connolly: House Manager and Public Relations, House of Songs Ozarks
Tyler Hale – Digital Music Editor & Content Producer, KCRW Los Angeles
House of Songs: A Conversation with Troy Campbell
House of Songs invites songwriters from around the world to share the universal language of music in collaborations designed to bridge cultures, build friendships and cultivate peace. Founder Troy Campbell shares the story behind this vision.

Moderator: Mitch Whitten, EVP Marketing & Strategy, Visit Fort Worth
Troy Campbell: Founder, House of Songs
Break: Almas Popsicles & Treats and Tastings from Acre Distilling and BlackEyed Distilling Co
Making Places for Music
Learn how cities are getting creative and creating community spaces for live music.

Moderator:
Sandra Doan, Director of Artistic Planning, Van Cliburn Foundation

Panelists:
Kat Orsak: Executive Director, The Lot Downtown Mansfield
Seong MacLaren: Director of Tourism & Downtown Development, City of Lindale
Shanna Cate, Director of Programming & Development, TRVA
Rebecca Reynolds, President Music Venue Alliance Austin
Happy Hour with local brews from Wild Acre Brewing + Live Music
KERA Art and Seek at the Kimbell Art Museum
Fort Worth Rising: Is the Indie Music Scene Achieving Liftoff?
Free Reception 7 - 8 p.m.
Renzo Piano Pavilion Lobby
Sponsored by Visit Fort Worth
Continue the conversation while sampling bites from three emerging Fort Worth chefs: Wero, known for his taco-filled Instagram and pop-up dinners; Scotty Scott, the Cook Drank Eat chef and food influencer; and Angel Fuentes from the new, award-winning Mariachi's Dine-In in East Fort Worth. Music provided by DJ Soft Cherry.